UNICORN COTTON CANDY CLAY-DOH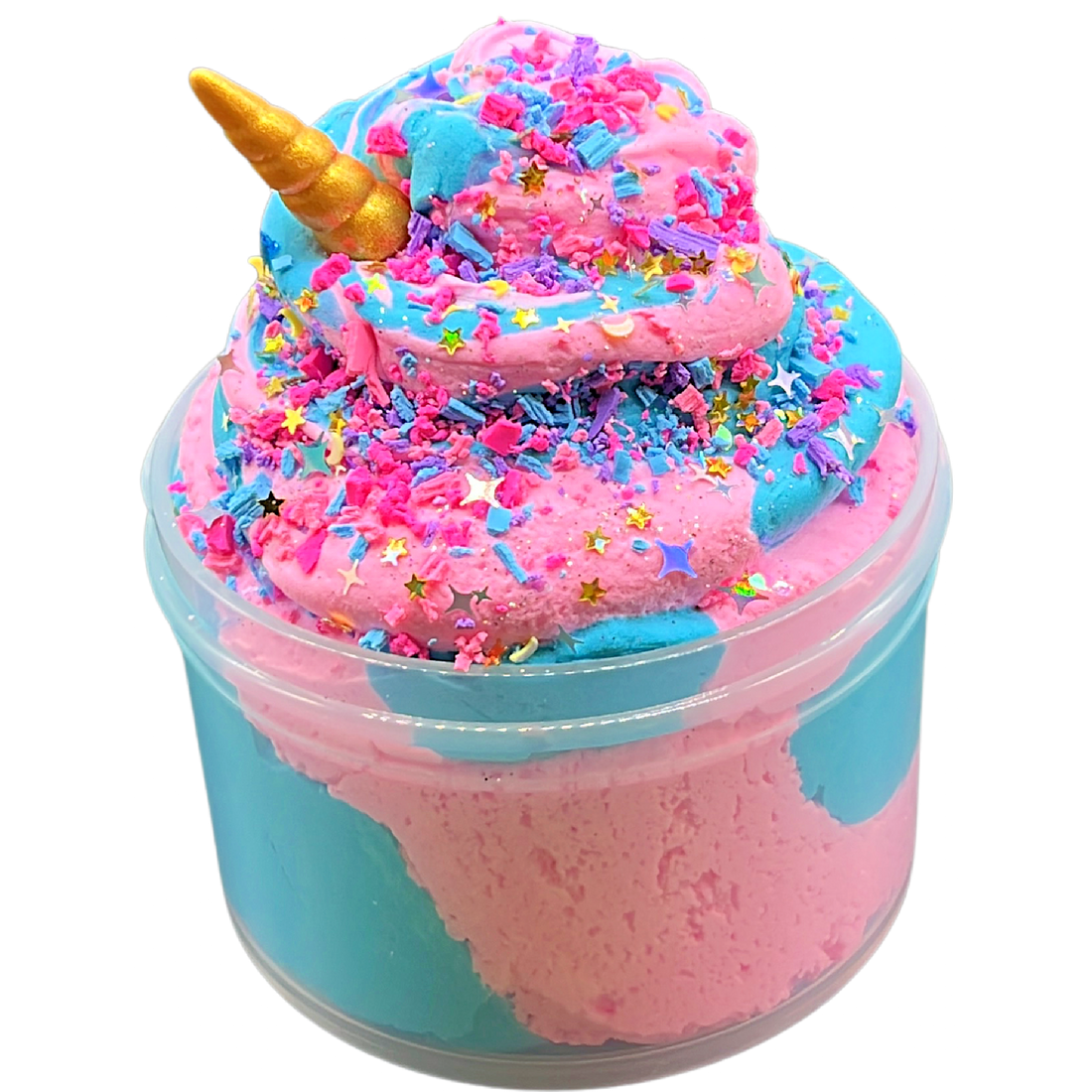 UNICORN COTTON CANDY CLAY-DOH
Meet our brand new slime texture! Perfect for beginners to slime or anyone who wants a non-sticky slime experience! This slime has no glue or borax and won't melt like your average slime!

Store in an airtight container. 
Texture: Clay-Doh
Scent: Cotton Candy
Size: 6oz
All packages come with the items that you have purchased, sometimes charms tend to sink to the bottom, slime care card, borax powder, and any extras gifts.
1. wash your hands before and after playing with slime (oils and dirt can cause sticky slime)
2. after you're done playing with slime close tightly in a container (air can cause stiffness and to dry out)
3. if you do add activator (see directions on how to mix the borax) , always do it with one drop at a time (over activating can cause the slime to get hard)
4 if you over use slime.. it could become hardened to much air exposure , just put it in the container and let rest for a few days.
5. Sometimes in transit and where it is stored in transit could become sticky, but adding a few drops brings it back
6 if contents break during transit, please bring to the USPS for inspection of the package to start a claim.